Private Trip: Bulgaria and Macedonia - two countries, one history and one language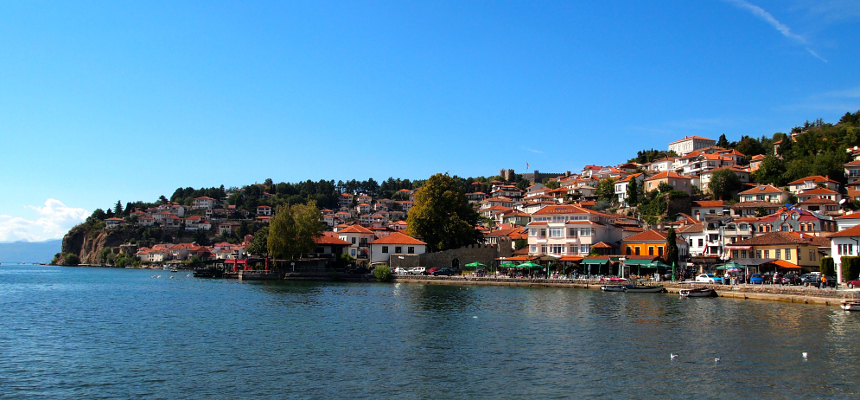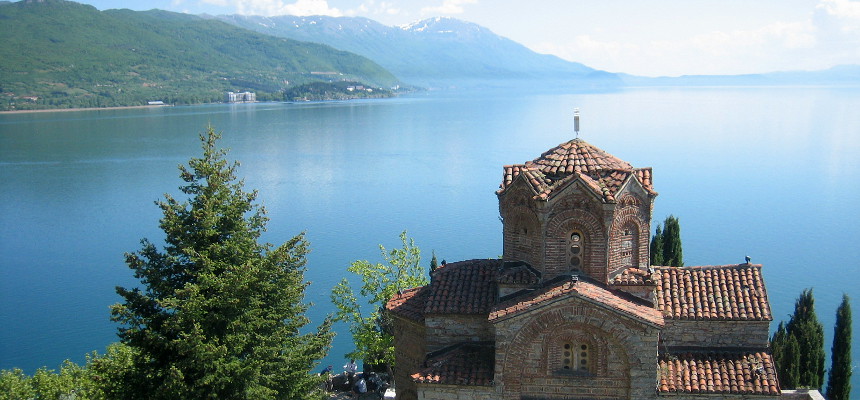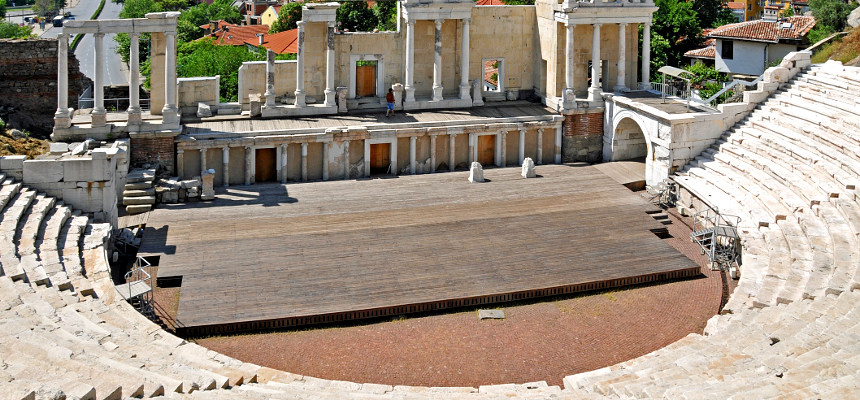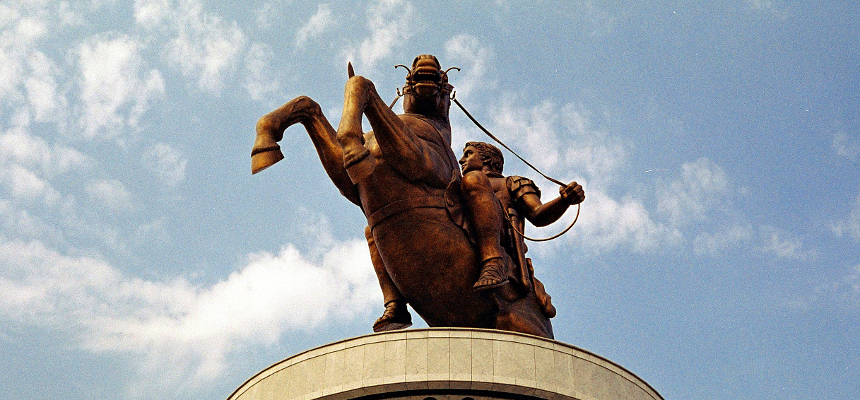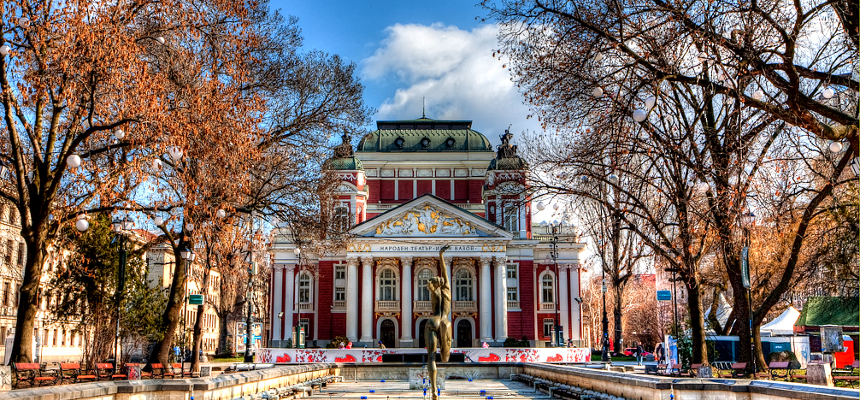 Bulgaria and Macedonia are located in the center of the Balkans, a melting pot for cultures and people. Come with us to explore the exceptionally rich history these two countries and the ever-enticing legacy left here by Thracians, Greeks, Romans, Ottoman Turks, Albanians, Serbians and Bulgarians. We travel along scenic roads and explore the striking beauty of the notorious tectonic Ohrid Lake, snow-capped Rila and Balkan Mountains. Together we will discover the capitals Sofia and Skopje, absorb the unique appeal of medieval Veliko Tarnovo and the Old Town of Plovdiv, as well as admire the picturesque city of Ohrid, Rila Monastery and other trilling UNESCO sites. Our multi-day tour focuses also on experiencing some delicious Balkan cuisine and cultural peculiarities. Inspiring, isn't it? Book your multi-day tour today!
Itinerary
This is a private tour and the itinerary can be tailored according to the clients wish and budget.
Day 1. Arrival at Sofia airport and transfer to a highly rated centrally located 3-star hotel in the center of Sofia.
Day 2. The day is dedicated to exploring the capitals of Bulgaria and Macedonia. A morning guided tour of Sofia's center will introduce you to all of its major iconic highlights as Alexander Nevski Cathedral, St. Sofia Church, the National Theater and others. In the afternoon a 4-hour transfer to Skopje, Republic of Macedonia. The city has gone through an unprecedented architectural transformation in the past few years. Accommodation in a 3-star centrally-located hotel. Free time. /B/
Day 3. A 2.5 hrs guided tour of Macedonia's eclectic capital with all its major sites of interest included. To name just a few: Mother Teresa's Memorial House, Church St. Demetrius, Mustafa Pasha's Mosque, the Parliament, Alexander the Great Monument. We head further south to the unique town of Ohrid (UNESCO), often referred to as the "Jerusalem of the Balkans". Many stories and sights are fitted in a 2.5-hour guided tour of the town. The day ends in a family-run restaurant serving fish delicacies typical for the Ohrid Lake area. /B,-,D/
Day 4. Free time in the morning to further experience the Ohrid and its idyllic lake. Transfer from there to Rila Monastery, located in the awe-inspiring Rila Nature Park. The monastery complex, with its monastic cells, church and museums are one of the most frequented and adored tourist sites in Bulgaria. Accommodation in a family hotel in the area. /B,-,D/
Day 5. Transfer from Rila Monastery to the city of Plovdiv, named as one of the 10 must-see cities for 2015 by Lonely Planet and declared a European cultural capital for the year 2019. Our walking tour route meanders along the colourful Revival Period Houses and intriguing Roman structures. Special attention will be paid to the Ethnographic Museum and the Ancient Theater and Stadium. Overnight at a 3-star hotel in the Old Town. Free time. /B/
Day 6. Transfer from Plovdiv to Bulgaria's medieval capital Veliko Tarnovo. En route, there will be a stop at Kazanluk Thracian Tomb (4th century BC, UNESCO). Then we will pass through the famous Valley of Roses and the majestic Balkan Mountains to make another stop at the Etara open-air ethnographic museum to see how craftsmen work the old-times way. The drive is completed at Veliko Tarnovo. Tour of the city and Tsarevets Fortress, from where dynasties of Bulgarian monarchs have ruled much of the Balkans. Dinner with tasty local delicacies. Overnight in a 3-star hotel in Veliko Tarnovo. /B, -,D/
Day 7. Walking guided tour of the nearby architectural reserve Arbanassi and transfer to Sofia. Free time. Accommodation in a centrally located 3-star hotel. Farewell dinner with folklore show /B, - ,D/
Day 8. Breakfast and transfer to the airport according to your flight schedule.
Dates, Prices & Remarks
Extentions:
The tour can be altered to suite your taste, budget and time available. You can add or substract days or attractions as for example:
- an extra day in Ohrid to explore a reconstruction of ancient fishermen village;
- wine tasting near Plovdiv with overnight in Renaissance Koprivshtitsa;
- Visit the Roussenski Lom Nature Park and Ivanovo Rock-hewn Churches (UNESCO)
Availability
This is a private tour is available from mid-April untill mid-October.
Prices:
1 pers. - 980 Euro, 2-3 pers - 750 Euro p/p , 4-6 pers: 510 Euro;
For larger group please enquire.
Single room supplement: 90 Euro
The price includes:
- All transportation and parking costs with a modern vehicle with A/C
- Professional English speaking guide throughout the tour
- Entrance fees
- Accommodation in double rooms in hand-picked 3-star hotels on bed and breakfast basis
- 3-course dinner on day 3, 4, 6 and 7.
- Folklore show on day 7
The price does not include:
- personal expenses
- meals not mentioned in the itinerary
- drinks
- tips