Hiking in the Rhodopes, Pirin, Rila & Vitosha mountains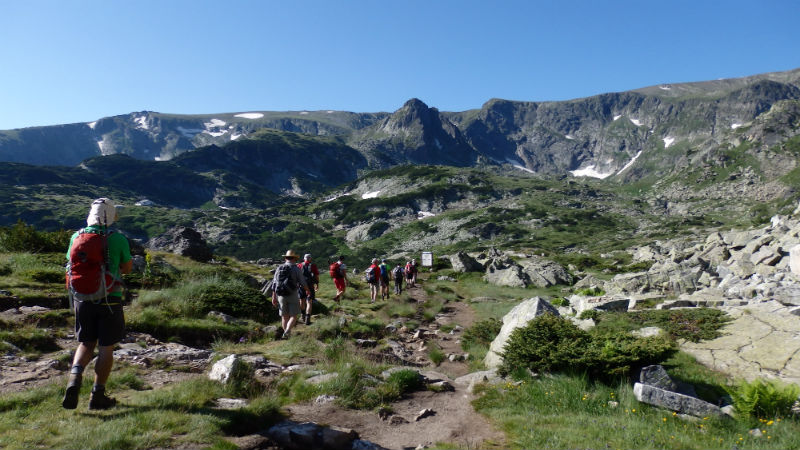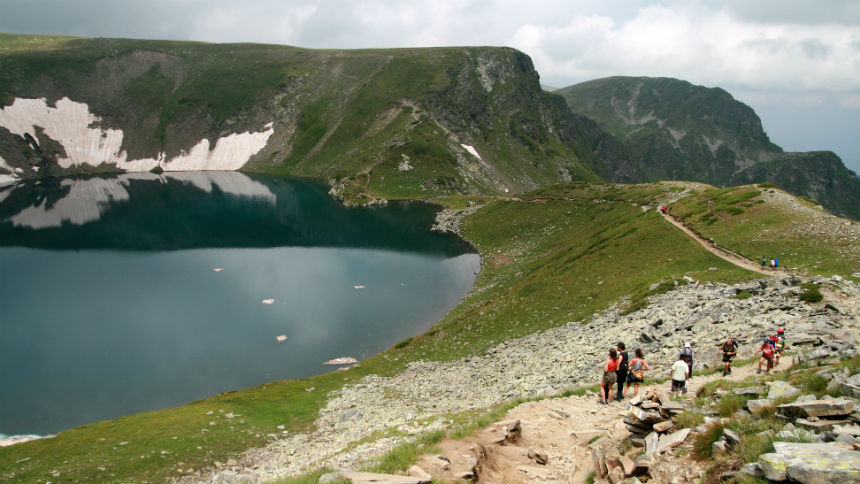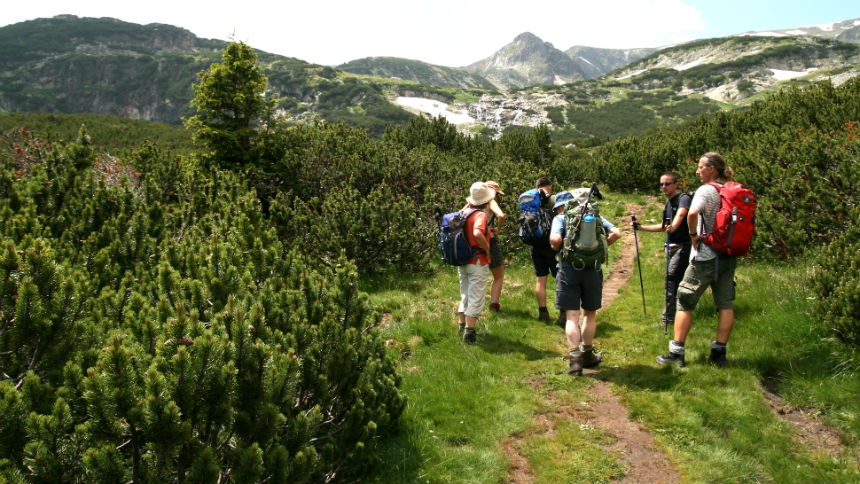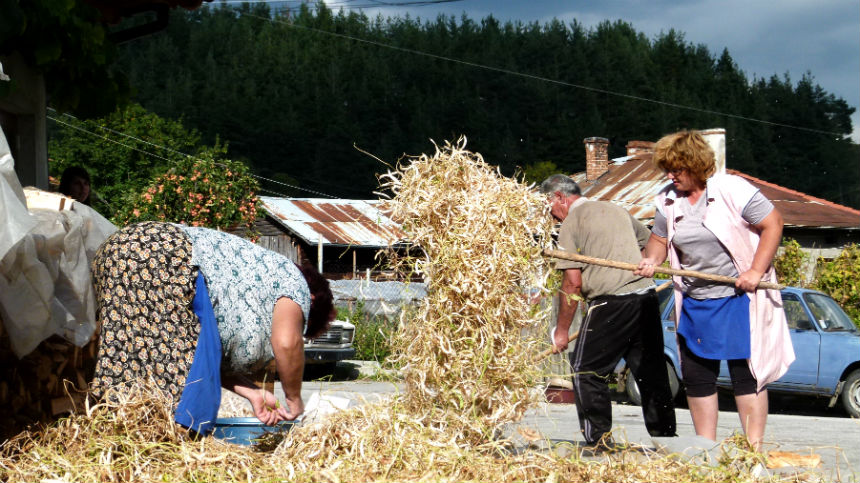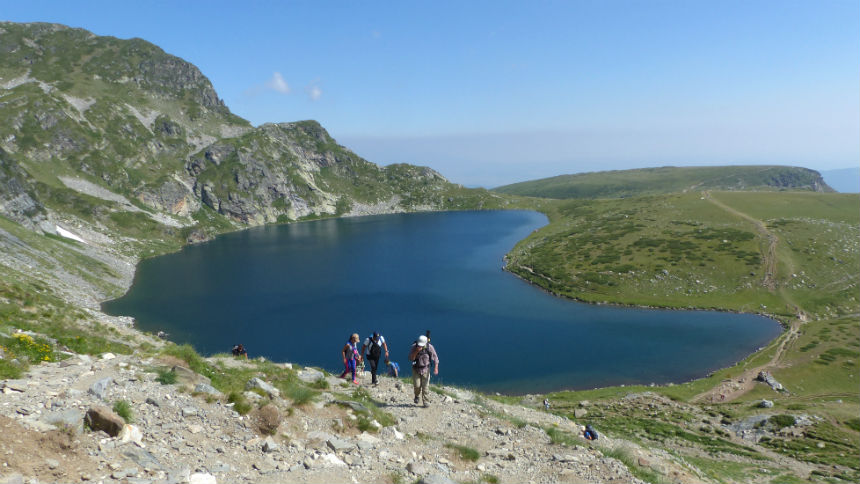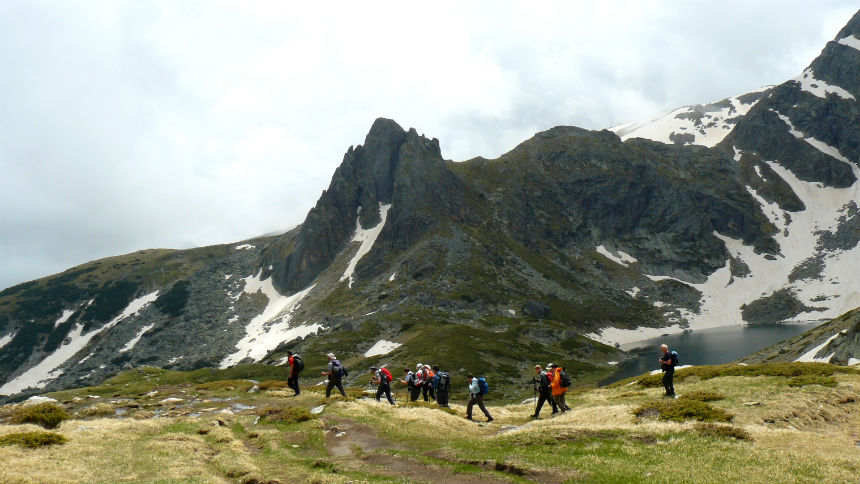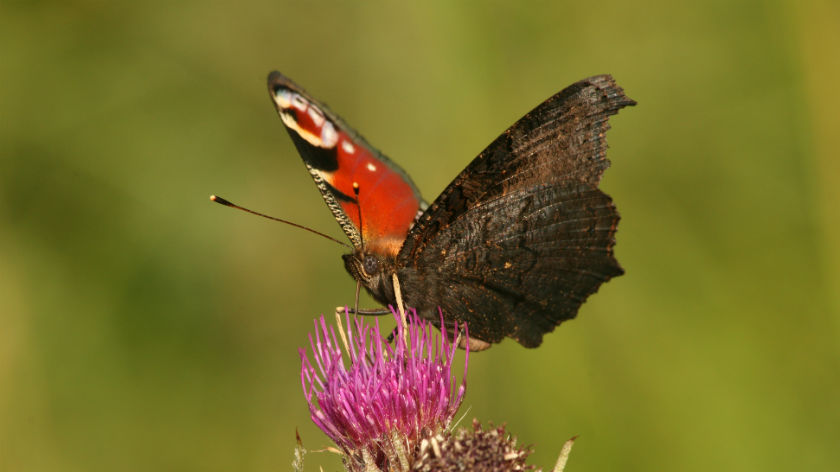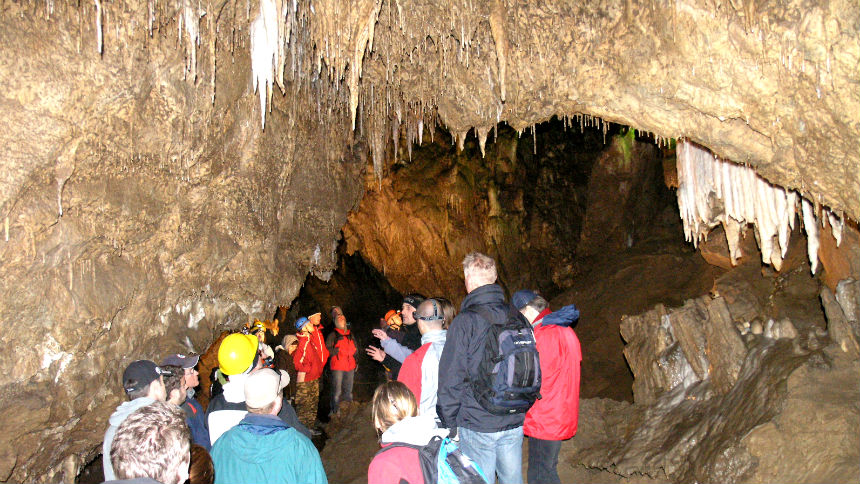 A well balanced programme with half-day (or shorter) easy to moderate walks, offering more opportunities to visit also culture sites. The stress is on the Rhodope (Rodopi) Mountains (famed birthplace of mythical musician Orpheus), Mount Pirin (Bulgaria's most beautiful mountain, named after the pagan Slav god Perun), Mount Rila (housing more than 200 glacial lakes and the highest peak on the Balkans - Musala, 2925m) and Mount Vitosha (Bulgaria's most popular mountain destination due to its close proximity to the capital city of Sofia). We visit some of Bulgaria's remotest and least-known parts, many of them until recently out of bounds for foreigners, and taste traditional local cuisine and hospitality. Famous sites of cultural importance are also included: Koprivshtitsa (museum-town, housing well-preserved architecture from the Revival Period), Plovdiv (the second biggest town in Bulgaria), Bachkovo Monastery, Rila Monastery (the most famous UNESCO attraction in the country), Shiroka Laka (architectural reserve) etc. An exceptional kaleidoscope of beautiful caves, deep gorges, alpine meadows, glacier lakes, monasteries, and museum villages with authentic old-time architecture.
The hiking programme is moderately difficult and designed for people who would not be comfortable on long and tiring treks along steep paths, who would yet like to savour the best the landscape and local culture have to offer.
Itinerary
Day 1: We meet you at Sofia Airport and transfer you to Koprivshtitsa at the foot of Sredna Gora Mountains. Koprivshtitsa is a museum town unique with its cobblestone alleys, houses painted in bright colors with expansive verandahs and picturesque eaves. Note that a group transfer is arranged to the overnight destination. In case you arrive early in Sofia we will meet you and offer you an option to explore the city on your own. Please do your best not to arrive later than 15:30.
Day 2: During the Ottoman rule, Koprivshtitsa withstood many attacks, it was burned down to ashes several times, its inhabitants were frequently robbed and driven away. Many Bulgarians who laid down their lives for the liberation of their motherland had been born here and today we will visit some of their museum-houses to learn more about the local history. Later we continue towards the second biggest Bulgarian town - Plovdiv. Within 2-3 hours of walking along the city we will discover history and culture behind a 7000-year old settlement, written by the Roman, Byzantine, Ottoman, and Bulgarian civilizations. You can enjoy sightseeing in the Old Town with its museums, historical monuments, revival period houses, lined with souvenir shops cobbled streets or get impressed by the rich Ethnographical Museum and the ancient Roman Theater. In the afternoon we continue further to Bachkovo Monastery, which is also the second biggest monastery in the country. Our day ends in the village of Kosovo, famous for its old stone houses (we stay overnight in one of them, fully restored and cozy).
Day 3: After delicious breakfast at the terrace of your house, overlooking the whole village, we transfer further deep to the heart of the Rhodopes. Our next stop is Shiroka Laka village – architectural reserve, presenting some of the best examples of the local mountain houses. After a short walk along the cobblestone streets we will continue further to the famous SPA resort Devin. An adventurous eco-path, weaving on wooden bridges over Devinska River, awaits us here as we make our way along the wild valley, crowned with steep rocks where Balkan Chamois (wild goats) may be seen resting. Afternoon is left for relax, when you can try some of the local SPAs. In the evening we head for a short transfer to Lyaskovo village – rustic and fairly typical mountain village, where we have a traditional dinner with local family. Transfer back to Devin for overnight. (1,30-2 hrs of walking, climbing and descending 50m/170ft.)
Day 4: A short transfer takes us to the entrance of the Yagodinska Peshtera Cave, where we will have the opportunity of enjoying its unique formations. From here, the hiking route takes us through the pretty village of Yagodina and over the hills above it with their smallholdings, on to a thick fir forest that takes us to the edge of the Trigradsko Zhdrelo Gorge. That is where the Dyavolsko Garlo (The Devil's Throat) Cave is located, with its highest underground waterfall in the Balkans (42m/140ft high). We stay overnight in the village of Trigrad. (3hrs of walking; 9,30km/5,78miles, climbing 563m/1847ft and descending 354m/1161ft.)
Day 5: Time to leave the Rhodopes and head for Pirin Mountains. Meandering roads bring us to Bansko at the foot of Pirin National Park. We drop our luggage in the accommodation and transfer up to the trailhead at Vihren Hut, where you set off on a hiking trek through the pretty Cirque of the Banderishki Lakes. Loop walk among the lakes in the Cirque will take us to all five of them, where we can have rest on their shores and enjoy the serenity of the rocky outcrops around us. Dinner will be organized in a traditional tavern ("mehana"), where we can try some of the local delicacies and home-made spirits. (3,30-4hrs of walking; 7,8km/4,85miles; climbing and descending 700m/2300ft).
Day 6: Today, we visit one of the Pirin's greenest parts near the Bezbog Hut. An open cable car and a picturesque ramble take us to the Polezhan Summit (2851m/9354ft), which offers one of the most beautiful views in the Pirin: 17 glacier lakes scattered across nearby Cirques. Nearby is also the largest and deepest of all lakes in Pirin - Popovo Lake. Later in the afternoon you can have free time to explore on your own the cobble streets of Bansko or maybe try some of the local thermal SPAs. (4hrs of walking, 7,60km/4,72miles; climbing and descending 396m/1299ft.)
Day 7: Quite busy yet another stunning day expects us as we head towards Rila Mountains. First we transfer to the impressive Rila Monastery – UNESCO heritage listed site and one of the most famous tourist attractions in Bulgaria. This is also the largest and most significant Bulgarian Orthodox Church establishment. Next we continue to another renowned place – the Cirque of The Seven Rila Lakes, which we reach by chairlift. These glacier lakes are set between 2100 and 2500m/6800 and 8200ft above sea level, with names fitting their shapes, like Babreka (the Kidney), Okoto (the Eye), and Salzata (the Teardrop). We base for the evening and enjoy our last dinner in the capital - Sofia. (4-5 hrs of walking, climbing and descending 400 m/1330ft.)
Day 8: A couple options for the last day:
Those of you who have an early flight will be transferred to Sofia Airport.
If your flight departs in the evening you can opt for a hiking trek in Vitosha Mountains (included in the package price). "Sofia and Vitosha are inseparable like Naples and Vesuvius". The description belongs to the Austrian scientist Hohshteter, who visited Bulgaria in 19th century and reflects the connection between the million city and the oldest nature park in the country. Our day begins with a walking trek across the Mount Vitosha, including crossing the Torfeno Branishte Nature Reserve and climbing the local summit of Cherni Vrah (2290m/7513ft). (5hrs of walking; 13,5km/8,39miles; climbing 554m/1818ft and descending 977m/3205ft.). Transfer to Sofia Airport in the afternoon.
Or you can of course extend your stay in Sofia with one more night, which will allow you to have a look and explore the city on your own (contact us for details)
Dates, Prices & Remarks
SCHEDULED DEPARTURES FOR 2021:
June 12th, September 4th, September 18th

(***private groups can be accommodated on any other date during the season; 6 or more should book as a group to take advantage of the below price***)

Limited time offer:
Price: 655 €
Single room supplement: 95 € (obligatory for all individual clients)

Price includes: transfers to and from Sofia Airport and all other transfers included in the itinerary; accommodation and catering according to the itinerary; English-speaking mountain guide; cable car tickets, and all local taxes.
Price does not include: caves and museums entry fees (appr. 15 Euros/pers.); extra food and drink; mountain maps; medical insurance; personal expenses, spa procedures.

Accommodation: three-star hotels and family guesthouses; en-suite facilities; breakfast and supper included.
Best period: mid June – September