Tour Bulgaria on a Shoestring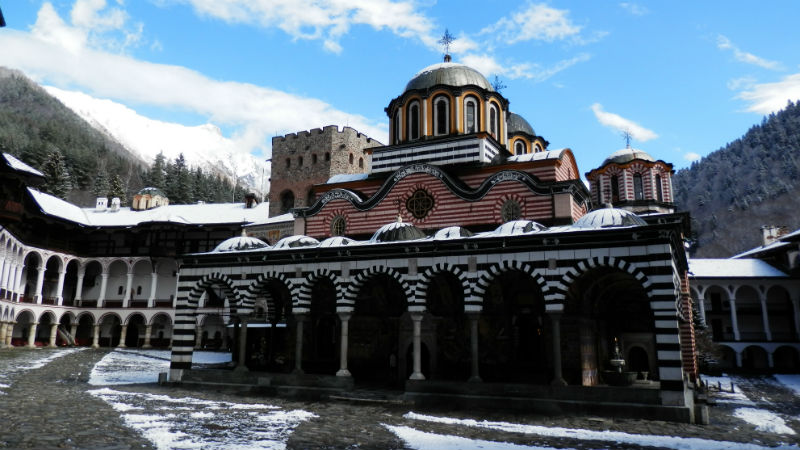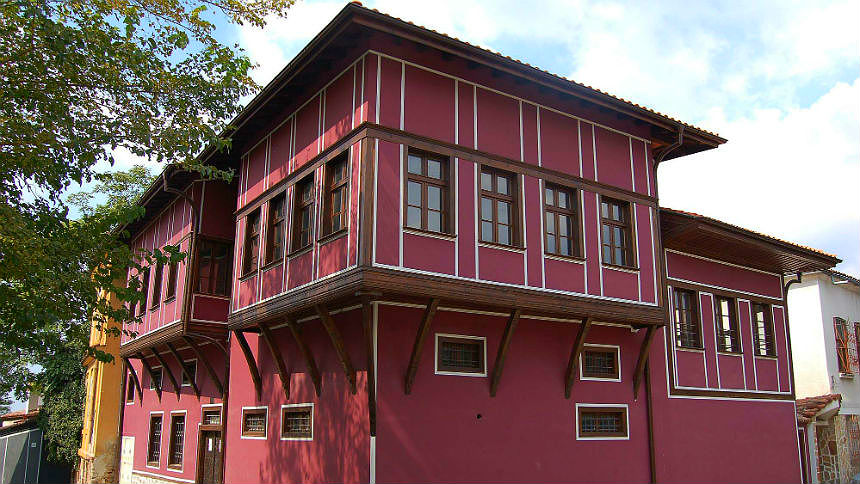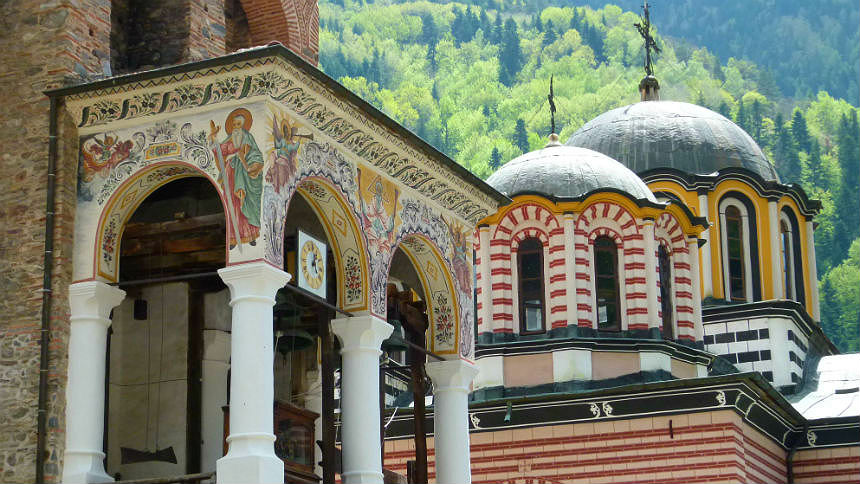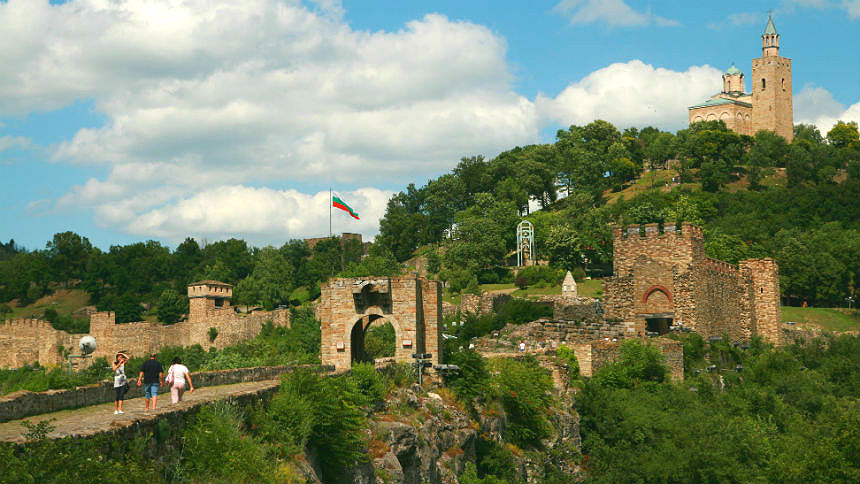 Save time and money on booking separately hotels, transfer and day tours and have everything in a package with a carefully designed itinerary. There are astonishing experiences ahead of you in a tour especially made to exceed your expectations. Rila Monastery and Boyana Church (UNESCO) and all the major sites of interest in cities of Plovdiv (the European Cultural Capital for 2019), Sofia and Veliko Tarnovo are included.
Itinerary

The tour itinerary can be modified to meet your budget and interests.
Day 1. Welcome to Sofia. Meet and greet at Sofia airport
You will be met by a representative of our company and transferred to a 3-star hotel in the center of Sofia for 4 nights. The hotel is hand-picked. It will be a hotel like Sofia Place or similar.
Day 2. Sofia – Rila Monastery - Boyana Church - Sofia
Today you will join our best-selling day tour to the iconic Rila Monastery and Boyana Church. You will see, learn and experience two of Bulgaria's top UNESCO attractions and also enjoy fabulous views of Rila National Park and have an option to try local organic food specialities. It is a shared tour, but you will receive as a bonus of door-to-door service. Pick-up and drop off from your hotel is included in the package.
Rila Monastery (10th century) impresses and expires with its baroque arcaded balconies, masterfully decorated main church (19th century) and its supreme location among the over 2000 m asl peaks of a nature park. Tour of the history museum, which among other interesting exhibits presents the amazing Rafael's Cross, a wood carving masterpiece made over 12 years of hard work.
Boyana Church possesses unique frescoes dated back to 1259 that are a great contribution to the European Cultural Heritage. They have features of a Renaissance artwork, but actually, predate the Renaissance period that was started in Italy.
In the afternoon you will have the opportunity to join the Free Sofia Tour - the highest ranked on TripAdvisor tour of Sofia. It follows the same route as the paid tours do.
Sofia is a town of symbiosis between the antique and the avant-garde, a quintessence of the Bulgarian history and its nowadays administrative center. The guided walking tour starts from the famous "St. Alexandar Nevski" Cathedral – an approved symbol of Sofia and one of the largest Orthodox basilicas on the Balkans. Then we take the road of the notorious yellow pavement to follow the intriguing history of the Bulgarian capital and seeing the Parliament, the former king's palace, the monumental communist era building of the Presidency, " St. George" Rotonda Church (4 century) and others. Overnight in Sofia. (B/-/-)

Day 3. Sofia – Plovdiv – Koprivshtitsa - Sofia
Today you will join our long, but a very rewarding shared tour to Plovdiv and Koprivshitsa. You will be visiting the second biggest and full of historical monuments and artwork town of Plovdiv. It is the European Cultural Capital for 2019! Koprivshtitsa is a small town with preserved architecture and vibe from the 19th century. You will be exploring it also on foot with a guide beside you. Pick-up and drop off from your hotel is again included.
Plovdiv – the artistic capital of Bulgaria. A guided tour of the Old Town – an architectural complex of medieval churches, neat houses from the late Bulgarian renaissance and numerous well-preserved Roman buildings (2-5 century). We visit the ethnographical museum located in a revival period house with 130 windows! Internationally famous painters and artists find their inspiration and muse in the Old Town of Plovdiv. A cup of aromatic coffee from some of the shops with breathtaking views over the town and then we continue along the cobbled streets towards the Main Street and the modern center. There will be free time for lunch and shopping.
Koprivshtitsa is a somewhat different town from all other Bulgarian settlements. It has been the center of the Bulgarian uprising against the Ottoman Empire and miraculously it has not been burned down and all its architectural masterpieces from the 19the century - a time of the Bulgarian Renaissance, are well preserved for nowadays visitors to admire.
. (B/-/-)
Day 4. Sofia – Veliko Tarnovo – Arbanassi – Sofia
After early breakfast, you will leave for Veliko Tarnovo – the medieval capital of Bulgaria. This is one of the most idyllic and beautiful Bulgarian towns located on hills shaped by the meanders of Yantra river. The walking tour will start with Tsarevets fortress - the visit card of the town and the home of the Bulgarian kings between the 12th and 14th century. Further on you will explore the center of the town and spend quality and fun time at the craftsmen street - Samovodska charshia. You will have time for lunch and be able to choose from an array of restaurants with superb panoramic views. In the afternoon you will be visiting the architectural reserve Arbanassi - a village with unique houses and churches. Special attention will be drawn to the Konstantseliev's fortress-house (17th century) and the nearby Nativity Church (16th century), with its unique fresco ensemble. (B/-/-)
Day 5. Sofia City Center – Sofia Airport
Breakfast and transfer to the airport according to your flight schedule
Dates, Price & Remarks


Best period: May-October (other months also possible)
Accommodation: 3-star hotels, en-suite double rooms on bed and breakfast.

Price: 1 pers. - 540 Euro; 2-3 pers. - 310 Euro/pers.; 4-7 pers. - 270 Euro/pers.; 8-12 pers. - 250 Euro/pers.

Single room supplement: 80 Euro
WHAT'S INCLUDED:
Accommodation for 4 nights in a centrally located 3-star hotel in Sofia on BB- All transportation costs
Guide throughout the day tours
Entrance fees

WHAT'S NOT INCLUDED:
Personal expenses
Food besides the breakfast in the hotel
Drinks
Tips