The great triad - Botev, Musala and Vihren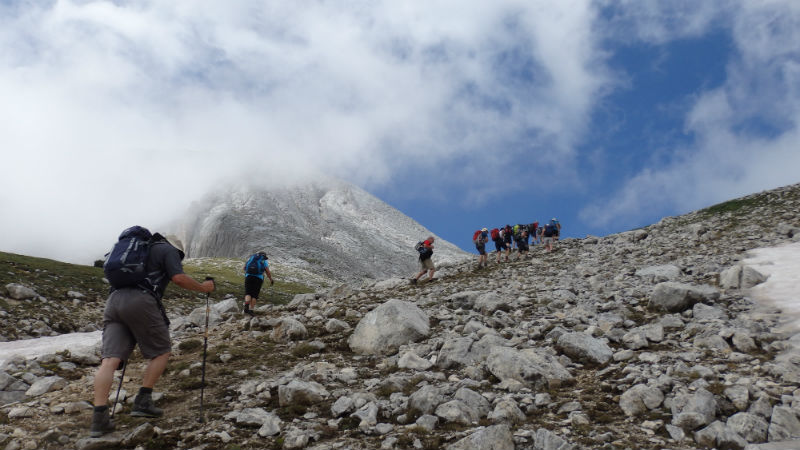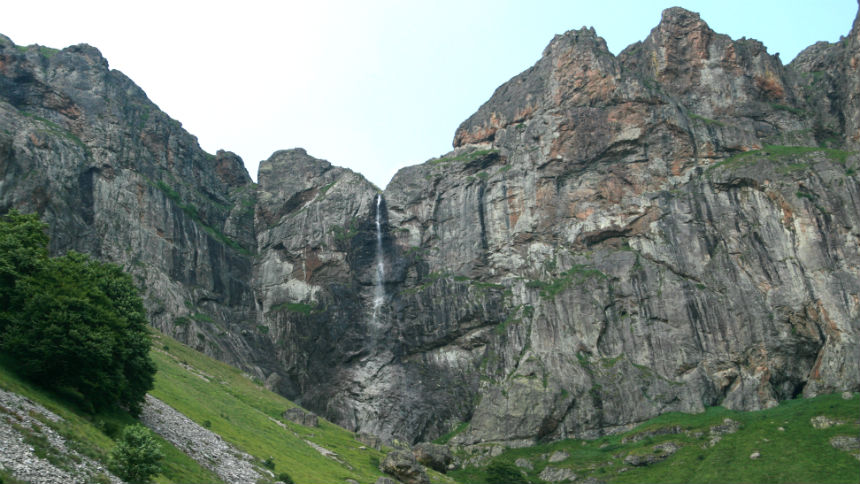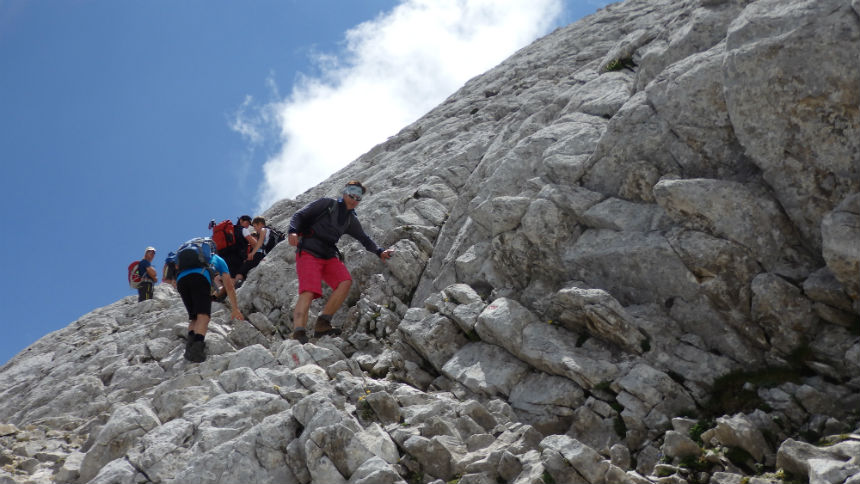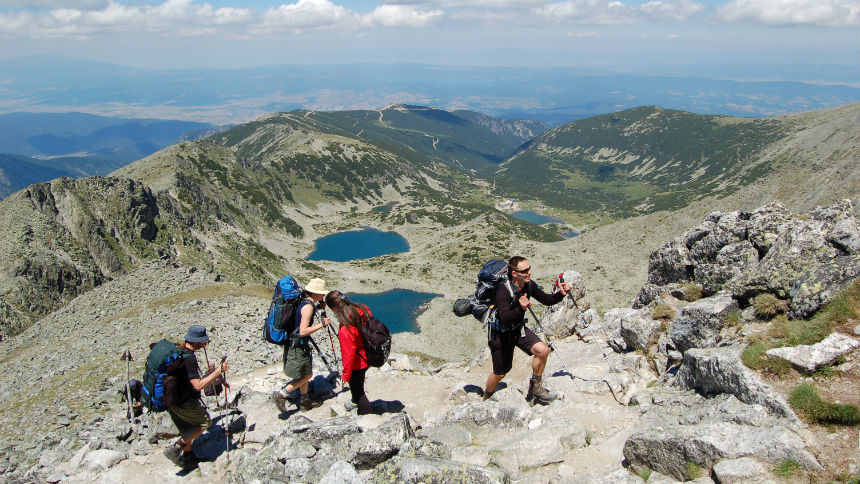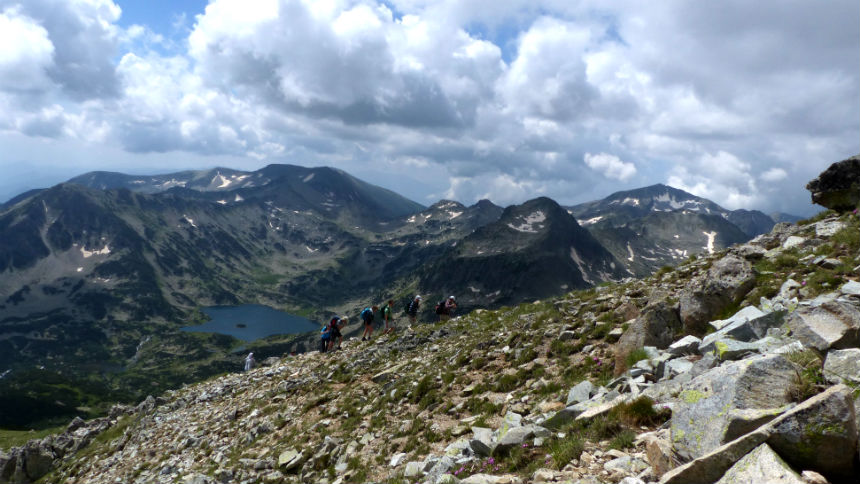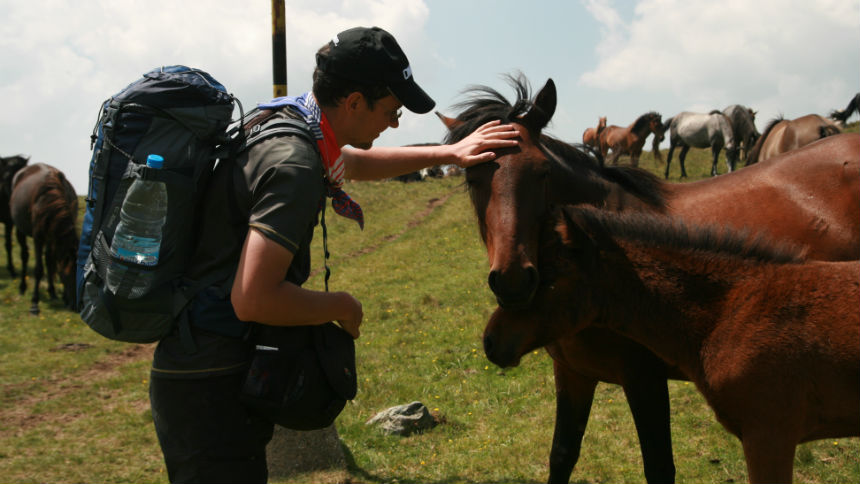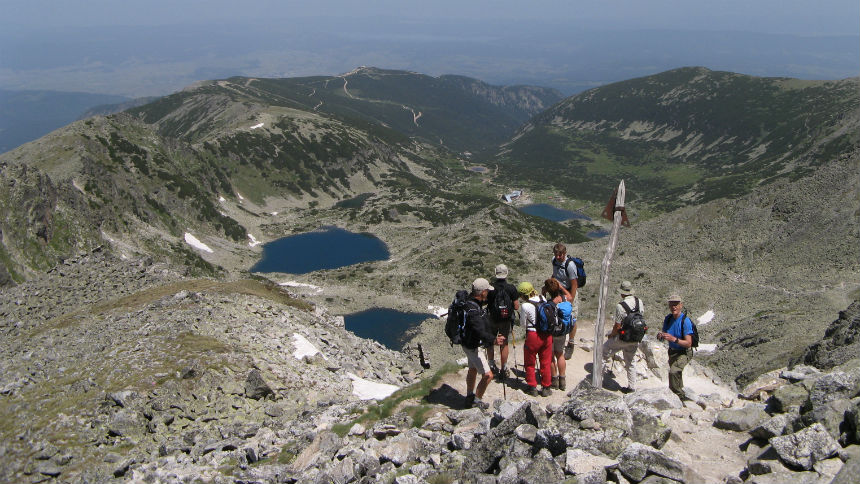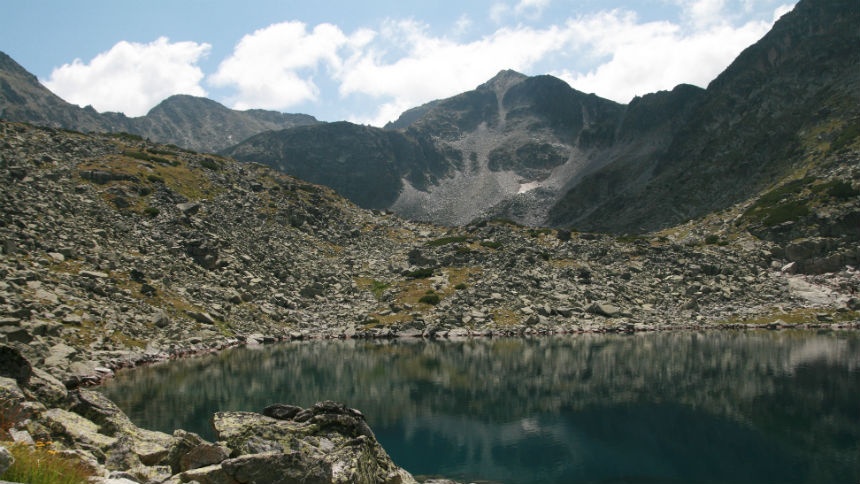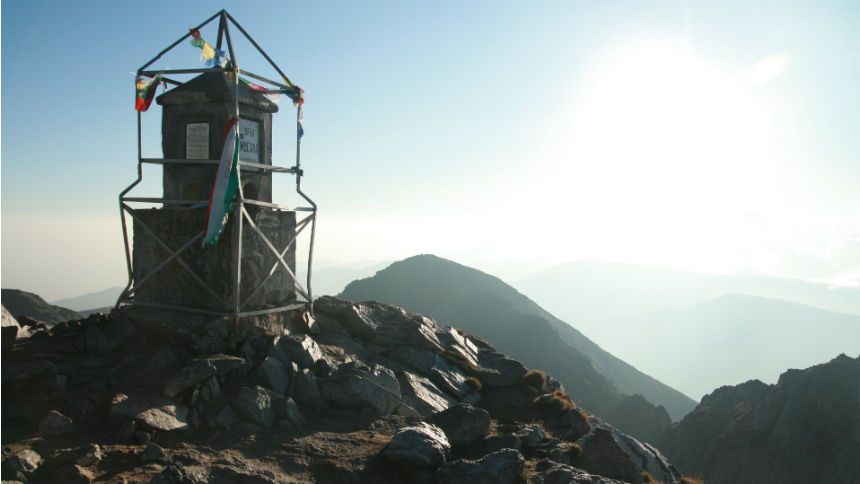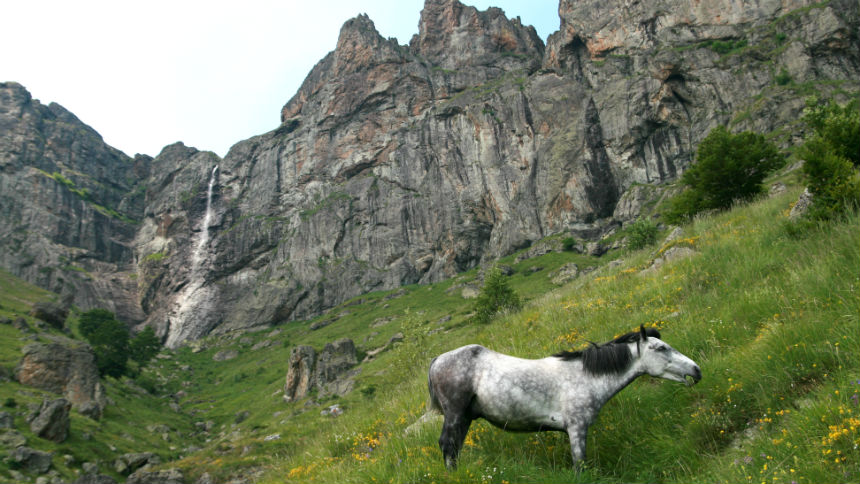 This is probably the most challenging of all guided hiking tours we run. Within a week time you will be able to climb the giants of the three most notorious mountains in Bulgaria – Rila (Mt. Musala, 2925m, being also the highest on the Balkan Peninsula), Pirin (Mt. Vihren, 2914m) and the Balkan Mountains (Mt.Botev – 2376m). Incidentally these three summits are located in the territory of the three national parks in Bulgaria and along with their purely hiking merits you will be able to enjoy stunning panoramas, unique nature phenomena, diverse and rare flora and fauna. Carefully chosen and scenic walking routes will allow you the possibility to explore on foot the best of Bulgarian mountains and test your personal stamina.

Very difficult/challenging itinerary for really fit hikers with previous experience in mountain trekking. There are no acclimatization or preparation walks planned in this itinerary, so please do your best to get in shape prior departure in order to fully enjoy the climbs and the majestic beauty of the three summits.
Itinerary
Day 1: Meeting at Sofia Airport and transfer to Plovdiv for overnight stay. Plovdiv is one of the oldest settlements in Europe and the second biggest town in Bulgaria. If we have free time in the afternoon we will tour the Old Town, which offers a cocktail of unbelievable stories, heroic legends and breath taking architecture from different historical periods. It is an authentic open-air museum preserving exhibits from Thracian, Slavic, Roman, Turkish and Bulgarian times – all located within a walking distance from each other.
Day 2: Early morning we will transfer to the trailhead at the foots of the Balkan Mountains. Steadily ascending path, revealing the mighty beauty of The Southern Dzhendem Reserve, will lead us through open meadows and shady Beech forests to the Rai (Heaven) Hut. The latter is perched on a picturesque ridge, overlooking the sinister gorges of Byala Reka and Toundzha rivers, and standing just below the highest waterfall on the Balkan Peninsula (The Heavenly Waterfall, 125m high), which we will have time to visit later in the afternoon. Overnight stay in Rai Hut. (4-5 hours, uphill/downhill walking: 750/0m)
Day 3: More stunning panoramas expect us today as we continue hiking up along The Tarzan's Trail towards Mt. Botev. Sheer slopes, lush green meadows and vertical rock faces will be accompanying us on our way to the highest peak in the Balkan Mountains. Once we have made it to the top we will descend along another scenic route, revealing views to The Northern Dzhendem Reserve and the main ridge of the mountains. Passing by the Rai Hut we will descend further down to where we started the day before. Here we will board our van and transfer to the Rila Mountains and the charming village of Govedartsi – our base for the next three nights area. Overnight in a family-run pension. (7-9 hrs, uphill/downhill walking: 850/1600m).
Day 4: Today we will tour probably the most eminent part of the Rila Mounatisn – The Seven Rila Lakes, situated in a picturesque cirque between 2100 and 2500m a.s.l. Shady path through a dense spruce forest will bring us up in the alpine zone of the mountain, where we will start exploring the famous glacial lakes. On a clear day the views from the highest lake to the lakes below us and the ridges around us, are impressive. (6-7 hrs; uphill/downhill walking: 750-1000/750-1000m)
Day 5: Target today is Mt. Musala – the highest peak in Bulgaria and on the Balkans. Despite its height the trek will not be too difficult with the exception of a few short steep stages. A cabin lift ride from Borovets resort will save time, leaving us on Yastrebets Peak, where our hiking tour will start. The jagged massif of Mount Musala will be enjoyed during the whole trip as we walk through rocky cirques, glacial lakes and mountain refuges on our way to the top. And the views from there will be really rewarding. We will admire many other peaks of Rila Mountains, the marble pinacles of Pirin Mountains, Vitosha and Sredna Gora mountains, the rounded summits of the Rhodope (Rodopi) Mountains and the long body of the Balkan Mountains. (6 hrs; uphill/downhill walking: 750/750m)
Day 6: Relaxing day, devoted to visiting probably the most famous tourist attraction in Bulgaria – Rila Monastery. Behind the 20-metre high walls lie impressive monastery buildings, a church and a chapel with valuable murals. The next stop on our way to Pirin Mountains are the picturesque sand formations of The Stob Pyramids, where we will make a short walking tour. Later in the afternoon we reach Bansko – the biggest and most modern ski resort in Eastern Europe, but a very quiet and charming mountain settlement in summer. (1,30 hrs, uphill/downhill walking: 80/80m)
Day 7: Today we will attempt Mount Vihren, the second highest peak in Bulgaria and the highest in the Pirin Mountains. A scenic path goes steeply up to the Golyam Kazan (Big Cauldron) cirque, bounded by the dramatic 400m high vertical north wall of Mount Vihren. This Karst region is famous for the diversity of endemic or rare plants, with the Edelweiss among them. Small flocks of timid Balkan Chamois can also be seen on the way. After a strenuous climb, we reach the peak and enjoy the breath-taking view of the surrounding mountains. On the way back we will take a short break at the oldest tree in Bulgaria, over 1300 years old. (6-7 hrs, uphill/downhill walking: 1000/1000m).
Day 8: Transfer to Sofia Airport for departure. (2,30hrs drive)
Dates, Prices & Remarks
Accommodation: Mountain hut in a dorm with shared facilities (day 2) and family-run pensions (rest days) in en-suite rooms on halfboard (breakfast & dinner included).

Price: 640 €

Single room supplement: 80 € (obligatory for all individual clients; not available during the stay in the mountain hut)

Best period: mid June – mid September

The price includes: transfers from/to Sofia Airport and all ground transfers as per program; accommodation and meals as mentioned above; English-speaking mountain guide; lift tickets; VAT and all local charges.

The price does not include: museum entrance fees; other meals and drinks; tourist maps (can be requested in advance when booking the tour); tips; medical insurance; alcoholic drinks; personal expenses.

Group size: Min. 4 persons (please contact us for quotation if you are less than the required minimum for group size)